The Allure of Cloud Skin
Cloud Skin is inspired by the soft, dewy glow often seen in clouds at sunrise or sunset. The effect is dreamy and sophisticated, blurring imperfections while enhancing the skin's natural radiance. This trend starkly contrasts the traditional matte or ultra-dewy looks, offering a unique and captivating appearance that has taken the beauty community by storm.
Achieving Cloud Skin: The Key Elements
Primer
Begin your Cloud Skin journey with a matte primer to control excess oil and create a smooth base for makeup application. This step helps to minimize the appearance of pores and fine lines, preparing the canvas for a soft-focus finish.
Foundation
Choose a foundation that offers buildable coverage with a satin or demi-matte finish. The goal is to maintain a natural-looking radiance without an overly dewy or matte appearance.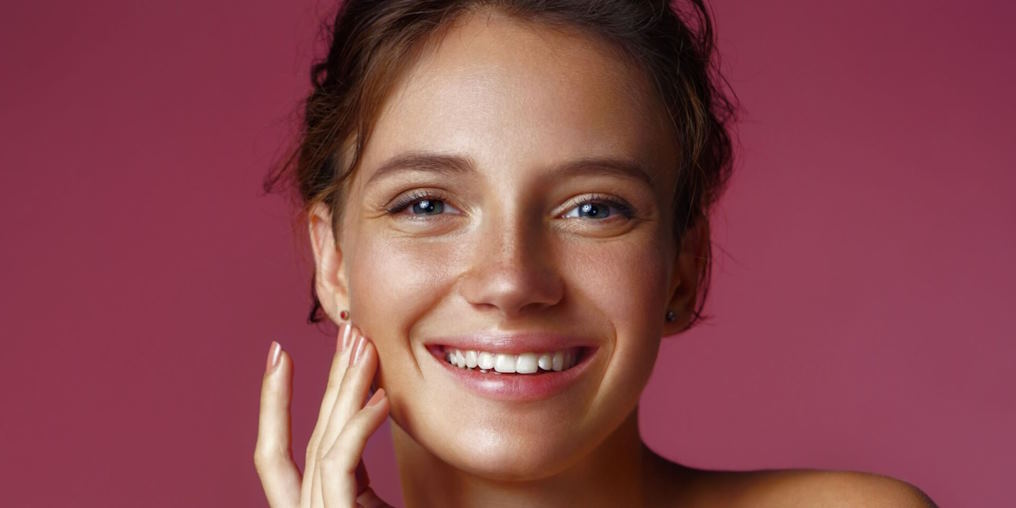 Highlighter
The magic of Cloud Skin lies in the artful application of highlighter. Opt for a liquid or cream highlighter with a subtle shimmer that reflects light without appearing too intense. Apply it strategically to the high points of your face, such as the cheekbones, brow bones, and down the bridge of the nose.
Blush
For a delicate flush of color, use a cream or powder blush in soft, rosy, or peachy shades. Blend it seamlessly onto the apples of your cheeks to enhance your natural radiance.
Finishing Powder
To set the makeup without compromising the glow, sparingly use a translucent or soft-focus finishing powder. Focus on areas prone to shine, such as the T-zone, while allowing the luminous elements of your makeup to shine through.
Embracing Cloud Skin in Everyday Makeup
Cloud Skin is a versatile trend that can be adapted for various makeup looks and occasions. Whether you're going for a natural everyday look or a glamorous evening appearance, the following tips will help you embrace Cloud Skin effortlessly:
Daytime Chic
Focus on achieving a subtle glow for a daytime look. Use a lightweight, luminous foundation, and apply highlighter sparingly for a soft radiance. Pair it with a nude lip and minimal eye makeup for an effortless and fresh appearance.
Glamorous Evenings
Intensify the glow for evenings or special occasions by layering your highlighter for a more pronounced effect. Consider using a metallic eyeshadow for added drama and pair it with a statement lip color for an alluring finish.